A human translation firm offering effective solutions
SLRR is a human-scale firm that offers language solutions to small, medium, and large businesses in Quebec, Canada, and abroad. The organization of our firm combines the best of both worlds: the resources and expertise of a large firm with warm, personalized service. Our team includes high-level translators, revisers, linguists, copywriters, managers, and graphic designers whose passion continually pushes the limits of optimal results. Our collaborative spirit and our philosophy based on excellence allow us to offer highly professional language solutions.
The values at the heart of our roles and relationships
EXCELLENCE
Excellence is the foundation of our firm. We are committed to providing professional language services and remaining on the lookout for innovations in our different areas of expertise.
RESPECT
Above all, our clients are partners with whom we maintain lasting business relationships. Respect, transparency, integrity, and trust are the foundations of these relationships.
FLEXIBILITY
Flexibility is at the heart of all our language solutions. It allows us to act in perfect synergy with our clients in order to support them in their various projects.
The strength of a proactive team
We are not only a language services provider — we act as an extension of your team, literally. Thanks to our fast and accessible project management service, you can get your project up and running quickly and track its progress with total peace of mind, as you would with an in-house division. We work according to your needs, your goals, and your timelines. You are always at the heart of the projects that you entrust to us.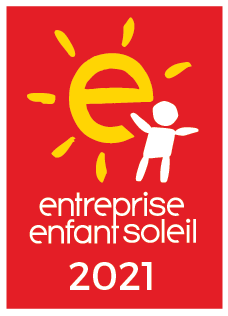 The social involvement of our translation firm
At SLRR, we believe that companies stand out not only through their expertise and their customer service, but also through their social involvement. Over the years, we have given ourselves a philanthropic mission that occupies a very important place within our company. We are proud to be an Entreprise Enfant Soleil. This is a way for us to support a cause that is close to our hearts and to associate ourselves with an extremely mobilizing brand image in Quebec.